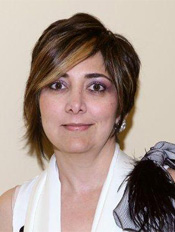 Milene Apanian assists contractors, subcontractors, material suppliers, sureties and owners to help prevent and resolve disputes on all types of public and private construction projects.
She counsels clients throughout the construction process, starting with contract drafting and review to all types of construction collection activities, including stop notice, mechanic's lien and bond claims. She represents clients in administrative hearings, including labor code violations (prevailing wage), public agency bid disputes and challenges, contractor "responsibility" and bid "responsiveness" issues, subcontractor "listing law" issues and substitutions, "sole-sourcing," "or-equal" approvals and petitions for writ of mandate/prohibition. She negotiates and litigates business transactions and disputes, breach of contract/termination lawsuits, mechanic's lien and stop notice actions, change orders, delay, disruption, acceleration, extra work, and changed conditions claims. She routinely handles mediations, arbitrations and litigation from inception to settlement or trial.
Prior to practicing law, Milene worked for local architectural firms and construction companies, and gained valuable knowledge and experience regarding the construction industry. Before joining Abdulaziz, Grossbart & Rudman, she worked at Hunt Ortmann Palffy Nieves Lubka Darling Mah, Inc. in Pasadena and Kamine Ungerer, LLP in Downtown Los Angeles and interned at the Los Angeles City Attorney's Office, Community Redevelopment Agency and at the Public Works Litigation Department.
Milene frequently presents seminars and webinars on construction contracts and California mechanic's lien laws and other legal topics for construction trade associations, including for the Construction Specification Institute (Western Region and LA Chapter), Engineering Contractors Association, National Association of Remodeling Industry (LA Chapter), California Sign Association (CA Chapter), Credit Managers Association, American Institute of Architects and Women in Architecture, and periodically publishes construction law related articles.
Ms. Apanian is a Lecturer in Law at USC Gould School of Law teaching Contracts, and an adjunct professor at Southwestern Law School
teaching Construction Law, Drafting & Negotiations.

Southwestern University School of Law, Juris Doctorate
University of Southern California (USC), Bachelor of Architecture
State Bar of California, 1997
State Bar of Nevada, 1998
Court Of Federal Claims, 2008
Served on the City of Glendale's Community Police Partnership Advisory Committee and was previously appointed to the Glendale Arts and Culture Commission
Volunteered as a board member for various local nonprofit organizations
Served on the Greenbook Committee of Public Works Standards, Inc., Specifications subcommittee and has reviewed, analyzed, revised and drafted "Greenbook" specifications used on public works projects
Volunteered as a guest judge for the Building Industry Association, Home Aid Los Angeles/Ventura Project Playhouse, and for the National Association of Women in Construction Los Angeles Chapter Lego contest
Construction Specifications Institute
National Association of Women in Construction
National Association of Professional Women in Landscape
Affiliate member of the American Institute of Architects (AIA)
Los Angeles County Bar Association
Armenian Bar Association
Milene Apanian's California Architect Registration is currently pending
She is fluent in Armenian and understands and speaks Persian (Farsi)